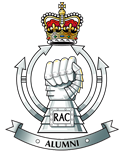 Operations Manager
Thousands of former military are driving innovation and raising the bar on customer experience at Amazon.
DESCRIPTION
Amazon has a track record of providing new, long term career opportunities for ex-military (either leaving service or former members), Reserve Forces and military spouses in a wide variety of careers.

Thousands of former military are driving innovation and raising the bar on customer experience at Amazon. On a daily basis, those with military backgrounds are able to apply their knowledge, skills and leadership abilities in a wide variety of careers – influencing change across the globe.

We believe a career change from the military to a civilian role at Amazon is a natural transition because of the support Amazon offers to help employees succeed, including mentoring from a vast internal network of Amazonians.

When we hire you at Amazon, we hire for the future. With unlimited career opportunities, Amazon invests in ensuring our teams are always challenged, constantly learning from each other, and creatively contributing to our next big idea. You will be surrounded by the best innovators of our time and we welcome you to make history with us. Amazon's military recruiting team is available to discuss the many opportunities within Amazon Operations.
Do you pioneer? Do you enjoy breaking down and solving complex problems for the benefit of a quickly expanding customer base, focusing first on our customer and working backwards? Do you want to be part of a newly formed organization that is designing and launching new business models across the world? If so, Amazon operations is looking for an experienced leader with a strong record of achieving results.

We are looking to hire an Operations Manager in the UK to join the team that redefines fast delivery and help us build and grow this new service for our customers. This is your chance to make history.

Our overall mission is simple: we want Amazon to be the place where our customers can find, discover and buy anything online. Whatever our customers want, we will find the means to deliver it. With your help, Amazon will continue to enable people to discover new worlds and implement innovation.
This is your chance to make history.

Business area: Operations – Fulfilment Centre
Operations is at the heart of Amazon customer experience. Each action we undertake is done on behalf of our customers, as meeting their expectations makes us feel good.

The Ops teams in our Fulfilment Centres are responsible for teams controlling the vast range of fast-paced inventory from inbound to outbound and work very hard to ensure that our customers receive what they want, when they want it.

Role: Operations Manager

The role of Operations Manager is a critical position and delivers huge impact both on the customer experience and on bottom line performance within the Fulfilment Centre. You will report to the Senior Operations Manager and you will be directly responsible for a team of Area Managers and their direct reports. As well as motivating them to do their best, it will be down to you to plan and resource everything effectively to handle the peak season.

As an Operations Manager, you will also lead on numerous improvement projects (KAIZEN) aimed at streamlining activities while driving up performance and quality. Taking part in site, regional and global initiatives, you will tackle complex problems that affect customers and work to resolve them with innovative solutions. You will be given a real opportunity to shape your area with ideas that could be rolled out across the Amazon network.

Whatever you focus on, it will be aimed at ensuring service excellence whilst continuously improving our processes.

Responsibilities:
You will play a critical role in the management, control and direction of either Outbound or Inbound. The extent of your duties will include:

Maintain health and safety standards within area and promote a positive health and safety culture on site.

Lead, motivate and support a large team within a time-sensitive and demanding environment. This will include the setup and implementation of career development plans for all direct reports.

Be a Subject-Matter Expert on larger processes and activities within the fulfilment centres, i.e. 5s audits, alignment with Standard Work procedures across the network.

Management of the timely data collection to update operations metrics on an hourly basis, in an inventory control and systems environment, to achieve productivity targets, reduce cost per unit, eliminate errors and thus deliver excellent customer service.

Work closely with other support teams (HR, Financial Manager, Facilities Manager, Safety & Security Manager, IT Manager) on staffing plans, schedules and performance levels to enable the Fulfilment Centre and the broader Operations network to attain Amazon's Business Plan.

Implement change and contribute in cross-functional Six Sigma initiatives within your site and the broader Amazon EU Operations network.

Drive continuous process improvement and make our customer experience better than ever.
BASIC QUALIFICATIONS
Required qualifications and skills:
The successful candidate will:

Be educated to bachelor degree level or L6 equivalent.

Have experience in leading large and diverse teams.

Have excellent communication skills, both verbal and written.

Have an impressive track-record in a similar fast moving and ambiguous environments

Have a sincere bias for action and be passionate about achieving results and driving production through efficiency and process improvement.

Possess the ability to manage detail, establish root cause and be able to extract and analyse data. Must be able to demonstrate effective problem-solving and analytical capability.

Thrive on change, inclined to operate with flexibility and commit the time required to get the job done. Work shifts, including weekends, in an operational 7/365 environment. Willing to relocate if necessary.
PREFERRED QUALIFICATIONS
Preferred qualifications & skills:

Ideally degree qualified (or L6) in Engineering or a Supply Chain/Logistics/ Manufacturing related discipline or MBA graduate.

Knowledge of Lean, Six Sigma and Kaizen methodologies would be highly advantageous.

Amazon is an equal opportunities employer. We believe passionately that employing a diverse workforce is central to our success. We make recruiting decisions based on your experience and skills. We value your passion to discover, invent, simplify and build.

By submitting your resume and application information, you authorize Amazon to transmit and store your information in the Amazon group of companies' world-wide recruitment database, and to circulate that information as necessary for the purpose of evaluating your qualifications for this or other job vacancies.
---
Posted: Sunday, 31 October 2021 || Expires: Tuesday, 30 November 2021